Customer Reviews
Write a Review
Ask a Question
11/06/2020
Montana P.
Australia
Perfect combo of beauty and function
I ordered the round Forrest playmat. We live in a small house and the round shape means it fits virtually anywhere. It's easy to clean any mess. The grey geometric side means I don't have to always put it away or feel like my home is a giant playroom, and the gorgeous Forrest print is perfect for either boys or girls and will be used for future babies too.
11/06/2020
Jayme M.
Australia
Love it!
We absolutely love our playmat, super soft and easy to clean. Wish we'd bought it sooner x
11/06/2020
Julie W.
Australia
Playmat Perfect
Thrilled with the play mat - such a good size and lovely design.
11/06/2020
Julie M.
Australia
So happy with my purchase from Grace and Maggie
I purchased the Run Forrest Grey Round May for my yet to be born first grandchild. I gave it to my daughter last week and she loves it. Beautiful quality, gorgeous pattern, lightweight and will clean easily. Very happy and plan on getting another one
22/04/2020
Intan R.
Australia
Amazing must have item!
Bub loves spending time on it. Easy to clean with a piece of mind that the materials is not going to harm our baby. Worth the money!
12/04/2020
Nicola W.
Australia
Amazing playmat
After recently moving into a new apartment with wooden floors I was keen to ensure we had a safe area for our 6 month old. I ordered the playmat online and it arrived super quickly. I am so happy with this purchase, the mat is great quality and the baby and interior friendly prints are amazing! Thanks Grace & Maggie, I'll definitely be recommending your mats to other mums!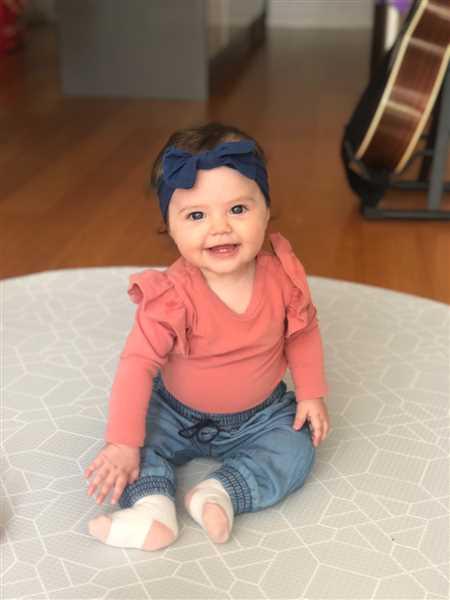 12/04/2020
Tara C.
Australia
Round playmat
Gorgeous design. Love that it's 2 sided. Easy to clean and super soft. Love it. Thank you
06/04/2020
Lisa M.
Australia
I ADORE this beautiful play mat
Thank you so much Grace & Maggie I purchased the round Run Forrest grey play mat and not only does my son love playing on this mat, it also looks so nice in my lounge room. The pictures don't do it justice, it is so nice! I love how it's double sided so I can flip it over to change things up. Im really glad I invested in this play mat. My only regret is that I didn't buy it sooner ♥️ It is so comfy and soft to sit on together to play, read books etc. it's soft enough so that when he rolls over I don't have to worry about him bumping his head. Also great for nappy free time which we now do so much more often as it's easy to clean up any accidents. Overall 10/10. Xxxx
22/03/2020
tysha h.
Australia
Forest grey playmat
I purchased mat for my grandson. Better than expected thick and soft. No plastic smell. Easy to wipe clean. Perfect gift idea for any newborn
03/02/2020
Lorraine G.
Australia
Perfect playmat
We're delighted with our playmat. Not only does it look beautiful but it provides the perfect soft cushion for my daughters falls as she learns to crawl! It's easy to clean, a great size and the perfect squishiness for little ones. Highly recommend.
24/01/2020
Samuel H.
Australia
Amazing product, amazing team
The playmat is fantastic. It is a great, safe place to let my 2mo son have some tummy time. My 2yo also loves it. In fact she loves it so much she decided it needed decorating with lovely patterns in blue pen. Thankfully the wonderful team was able to help me out by promptly suggesting rubbing alcohol to remove the artwork! Thank you Grace and Maggie for a wonderful product and service!
22/01/2020
Anna L.
Australia
Excellent Playmat!
My kids love this playmat! It's extremely soft so they not only like to play on it they love to just lie down and roll around on it too. Which is great to see as they hardly do this on our hard floor boards.
22/01/2020
Bianca S.
Australia
Gorgeous play mat
The run forest grey playmat is not only stylish but also is functional. It is easy to clean and helps keep baby playing on a soft, safe and clean play space. I am very happy with my purchase, thank you.
21/01/2020
Cassi W.
Australia
Amazing Mat
This mat has been perfect for our little bub. It is so very easy to clean, looks fantastic and is so soft my husband fell asleep on it.
21/01/2020
Janice P.
Australia
Soft and safe play mat
Hello I purchased the play mate for my 5 month old grandson Huxley... He loves it and so does his mummy It's soft and safe Thank you ☺️
21/01/2020
Bethaney C.
Australia
A must have for new parents
The mat is so spongy and soft enough to protect little heads from the floorboards. I was delighted with the speed of delivery and the quality when the mat arrived. A must have for new parents and bubs!
21/01/2020
Nat M.
Australia
Love our playmat
We have found our Grace and Maggie playmat to be just what we were looking for as our apartment is floorboards we wanted a padded surface that is safe for baby to play and good for parent and grandparent knees! It looks good and the velcro straps mean it's easy to roll up and store, we even chuck it in the car when going to granny's house. Its sustainability credentials also appealed to me. Would recommend.
21/01/2020
Jo K.
Australia
Looks great and practical
We love the playmat - it looks lovely, it's really comfortable and me and my partner both find ourselves sitting with our little one on the mat frequently. Service and delivery was also efficient with excellent communication.
04/01/2020
Kylie C.
Australia
Amazing!
I absolutely love the mat, my little man is quite spewy and it's soooo easy to clean up spills. Great for tummy time, nappy free time and basically anything and everything because it's so easy to clean. I actually have this on my carpet area so he doesn't get spew or anything else on the nice carpet. I would recommend to anyone with a baby/kids. 
04/01/2020
Karen P.
Australia
Love the play mat!
I absolutely love the play mat. I purchased this mat for when my newborn grandson comes to visit. It is perfect and can be used as he grows. I love that it is so easy to clean.