Customer Reviews
Write a Review
Ask a Question
16/06/2020
Donna C.
Australia
Small Blush Run Forrest Playmat
The playmat is just gorgeous and perfect for my little granddaughter, delivered promptly and as described. Grace and Maggie were so easy to deal with and I would definitely purchase with them again.
29/04/2020
Jessica D.
Australia
28/04/2020
Donna B.
Australia
Love it!!!
Best decision i made was to purchase this play mat. It is the perfect size for our area, its pretty, comfortable and so easy to clean. My bub loves it and can can't pull it up like the material one we were using. My only regret is i didnt get it sooner
20/04/2020
Yasmina Z.
Australia
Very cute. Perfect for our space
Love it. Great print. Easy to clean
19/04/2020
Lauren M.
Australia
Absolutely love it!!
This play mat has been perfect for my very spewy baby! So easy to clean, no smelly fabric which stains and great for nappie free time too! Such a cute design and the foam is so spongy and comfy I love sitting on it with her for play time. Highly recommend this mat to all my mumma friends!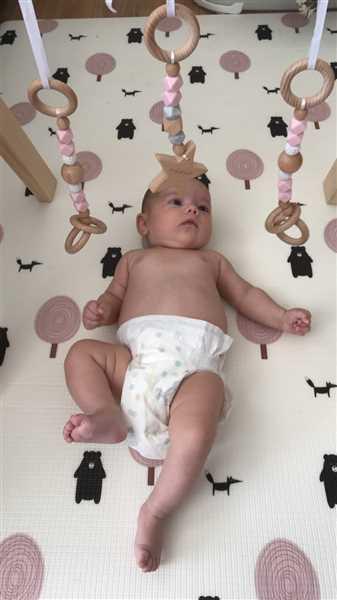 17/04/2020
Jessica W.
Australia
Small playmat
I love the pattern, I love the feel! I just wish large ones would be in stock again soon I need two more
13/04/2020
Christie M.
Australia
11/02/2020
Meg K.
Australia
Gorgeous safe playtime
My 1 year old loves this play mat, it's a beautiful colour that complements our lounge room and has created a safe landing place while she learns to walk. Very happy mama!
06/02/2020
Brooke S.
Australia
Better than ever expected!
I wasn't sure if I needed/wanted a playmat but ever since receiving ours I've been in love!! I spend so much time on there with my daughter now as it's comfortable for me to lay down on too. So impressed with the design in person too.
02/10/2019
Melanie M.
Australia
The best thing I have purchased for my little girl
Love the quality ! I have now purchased all three sizes . The big one is for my daughters play area , the round one for her bedroom and the small one is great for travelling . She is now five and a Half months old and sitting up independently, I give thanks to Grace and Maggie as she wouldn't have been able to build on her confidence with sitting if it wasn't for the super cushy mats. Thank you ! Have already referred many friends . This is a must have!
03/09/2019
Michelle G.
Australia
LOVE IT!
Absolutely gorgeous design with the bears & foxes. Works in so nicely with our home. These mats aren't just great for the kids, I use it for myself also when I need to do some stretching ☺️ Highly recommend!
02/09/2019
Nikki M.
Australia
Love these mats!
Bought a larger one already in the grey from GrCe & Maggie but decided to get another to compliment the twins' play area. Well worth the money, so easy to clean and looks aesthetically pleasing in our family room.
MB
05/08/2019
Matthew B.
Australia
Gorgeous product
Such lovely, soft, easy-to-clean material. Plus our daughter loves looking at the happy little bears!
04/08/2019
Kristy C.
Australia
I wish i'd gotten one sooner!
The playmate not only looks beautiful and blends into our home decor but it's so comfortable and practical for our 7 month old daughter to play on and make a mess on!
Excellent and caring service
I and my daughter love the new play mat. It's easy to clean and looks good. Service was quick and the play mat arrived in 2 days. Excellent!
Love it
Love it ! Very cute, excellent customer service.
Most amazing playmats
I saw Grace & Maggie playmats at baby expo in Melbourne earlier this year and fell in love with them. I ordered a grey and white style for my son and we absolutely love it! Its light and easy to move around and very easy to clean. & Bonus - that they are very stylish! My friend is having a baby girl in a few months and I kept thinking of a present to buy them for bubs. I thought, an amazing present will be a Grace & Maggie playmat !
Gorgeous play mat
We love our new playmat! The pattern is adorable. I've had so many people ask me where I got it from. It's soft so bub can roll around comfortably on our wooden floors, and any mess can just be wiped off. Very happy thank you