Customer Reviews
Write a Review
Ask a Question
Excellent playmat
It's so beautiful and soft. One side perfectly blends in my home and the track design side is fun for play. 100% recommended!
15/08/2022
Selda K.

Australia
So soft and pretty!!
Absolutely love this playmat! Beautiful design and so soft, my son loves rolling on it!
14/08/2022
Emma C.

Australia
LOVE IT!
Absolutely love our new playmat it is the perfect addition to our lounge room and is so perfect as we have no carpet in our house and we are expecting our second little one in a few weeks so I'm sure it will be amazing for tummy time etc! My 3 year old also loves laying on it and playing on it. Only downfall is our edges still won't sit flat but hoping after a bit more time they will!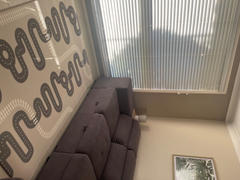 24/04/2022
Danica C.

Australia
Amazing!
We absolutely love our Mat! It has saved my 6 month old from a few nasty falls as she had decided crawling and standing at this age is appropriate! My partner also loves sitting on it and doing his morning stretches! No one can believe how soft it is when they come around for a visit! It also looks amazing in our Main family room due to the pattern and I don't have to worry about spit ups staining an expensive rug
20/04/2022
Tahnee E.

Australia
Play mat
Amazing product!
19/04/2022
Erin F.

Australia
Squishy delight!
I love our playmat. I was worried it might be too big but now I wish it was even bigger! Its super soft for our little one on our hardwood floors and the design is subtle enough to blend in with our decor. The mat design also makes a great backdrop for photos of our little one!
17/04/2022
Erin A.

Australia
Great playmat
Lovely colours, soft & squishy & the kids love the car track
11/04/2022
Georgia G.

Australia
Must have for a new baby
I honestly love this mat so much, my little love was on the journey of learning how to roll and start crawling- unfortunately we have tiles in our home and was just using a regular play Matt a c as soon as we got this, it gave him the confidence to start roll and learn to crawl I really do think this product to incredible The whole family can enjoy too as it's so comfy, and OF COURSE stylish!!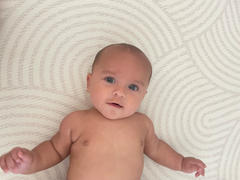 10/04/2022
Jasmine G.

Australia
A must have for families!
Not only is the design modern and looks at home amongst our decor it's so squishy under little toes and has bought our family together on the floor for hours of fun playing with cars on the reverse, sitting to read stories and build towers and do yoga with mr 3 the play mat also protects our little babe from the tiled floors. The quality is amazing and so easy to keep clean. This play mat is a must have for every family and would make a great gift for new parents or added to your baby registry!
06/04/2022
Sarah G.

Australia
Better then expected
So much softer then expected. The colour fits in with our home and doesn't stand out, like we wanted.
Trusted By